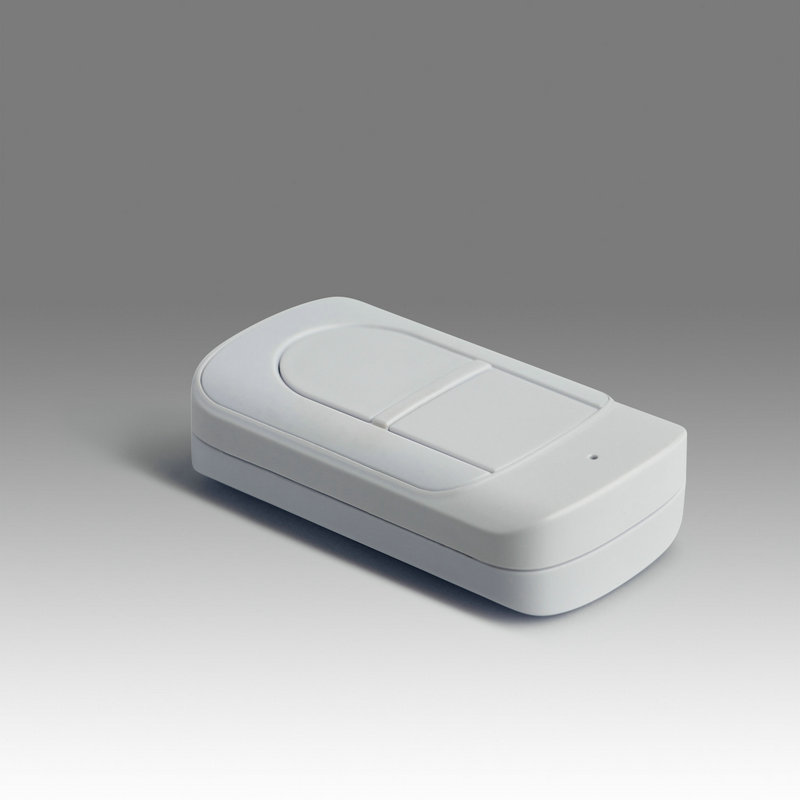 System Remote Control KD-601LA
Smart Wifi Gateway system is based on a new generation of information technology such as Internet of Things, cloud computing, decision analysis and optimization, and operates in a more intelligent way. Focusing on the key and weak links in home security, we use advanced, reliable,applicable information technology and innovative product philosophy to improve the refined and intelligent management level of home security, such as fire warning, natural gas leakage, gas poisoning, water alarms, door and window in unusual action, elderly custody, etc. AI in all, we will use geographic information systems and mobile terminals as the basis for the display of home security emergency response. Through the interactive system of the Internet of Things and wireless networking security products, we will establish a home intelligence security comprehensive management cloud platform. All the home smart security products and loT devices were unified and received the Kingdun smart security management cloud platform according to the unified data connection standard (WI-Fl). And through the mobile phone APP in real time to the relevant users to achieve unified management, early warning analysis, intelligent supervision.
Company Profile
Established in 2000, Ningbo Kingdun Electronic Industry Co.,Ltd is a is a professional
System Remote Control KD-601LA Suppliers
and
System Remote Control KD-601LA Company
, specializing in producing of various kinds of safety alarms. Our main products include different kinds of smoke alarms, carbon moxide alarms, gas alarms,water alarms,intelligent wireless alarm system , and other home electronics.
Our factory covers 13,000 square meters, with 35,000 square meters for Construction area . We have 8 SMT lines and 4 automatic through-hole production lines, 8 final packing line and one automated plastic injection room . All our smoke alarm and other alarms are 100% calibrated and controlled under our efficient ISO-9001 quality system. And our factory have also been certified with BSCI , ISO 14001 , OHSAS 18001 standard for the environment protection and social responsibility.
Our market is mainly located in Europe and all over the world. We have been working on these market for over 10 years and we have a good reputation among our customers who are also well known whole sellers and distributors in security area .
Our main objective is to develop and innovate more safety products for our customers. Together with KingDun , you can bring a more safety home to the end users in your market. And we are always ready to offer our good service. For more information , please visit our website or contact us directly with your questions or inquiries.