1. Press the test button for at least 3 seconds, a clear and loud pulsating alarm signal will be issued.
2. This means that the detector is really working, and at the same time as the alarm, the LED flashes quickly.
3. The detector can also be tested by blowing smoke into the detection cavity. (do a test once a week to verify the reliable operation of the detector)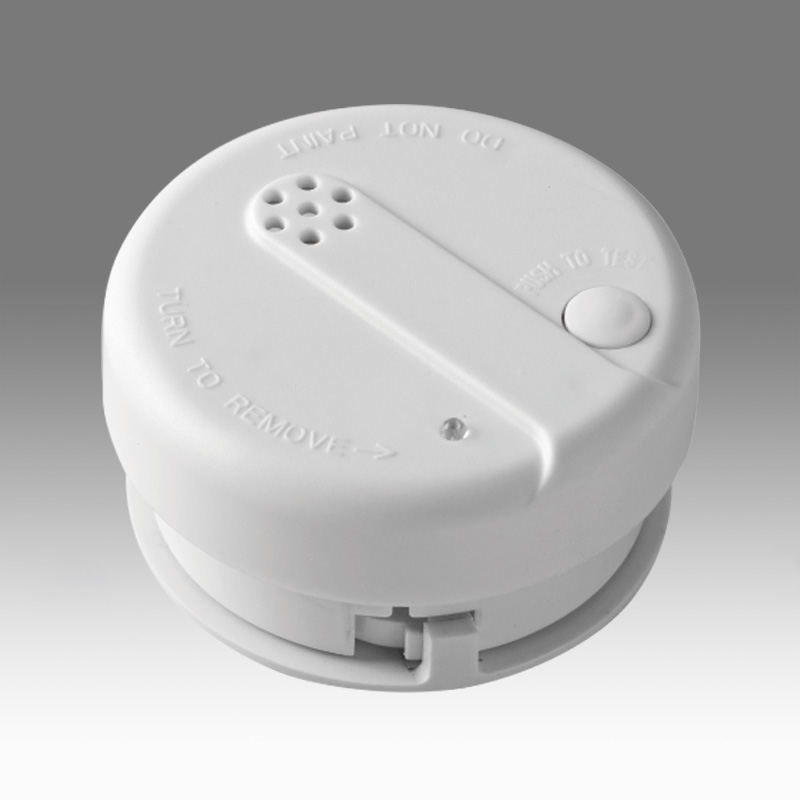 Classic model KD-128G Mini Smoke Alarm
4. Do not install in places with higher temperature and high humidity, otherwise the sensitivity will be affected.
5. In order to keep the sensor working efficiently, the sensor needs to be cleaned every 6 months. First turn off the power, then use a soft brush to sweep the dust, and then turn on the power.
The detector is suitable for places where there is a lot of smoke when a fire occurs, but there is no smoke under normal conditions, such as: restaurants, hotels, teaching buildings, office buildings, computer rooms, communication rooms, library and archives and other industrial and civil buildings. However, it is not suitable for places where a large amount of dust and water mist remain; it is not suitable for places where steam and oil mist may be generated; it is not suitable for places where smoke remains under normal conditions.