According to whether it has control output or not, it can be divided into two kinds of carbon monoxide alarms with control output and without control output.
The carbon monoxide alarm with control output is to output the sound and light alarm signal and also output the switch signal, usually a pair of normally open contacts or a pair of normally closed contacts, which can be used to drive exhaust fans or forcibly open windows, etc. . Without control output, only the sound and light alarm signal is output, and no other signal is output.
According to whether it is connected with the alarm host, there are two types: independent type and network type.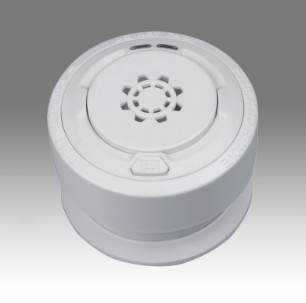 Independent alarm is not connected with the host can complete independent detection and alarm functions. The networked type must be used in conjunction with the alarm host to complete the complete detection and alarm function. Usually, the alarm device completes the detection function, transmits the alarm signal to the alarm host, and the alarm host completes the alarm function of arranging the response.
There are two types of networking: wired networking and wireless networking. The wired networking type is connected to the host through a signal line, and the wireless networking type is connected to the alarm host through a wireless signal. Usually, a wireless module is installed in the carbon monoxide alarm to achieve this function.